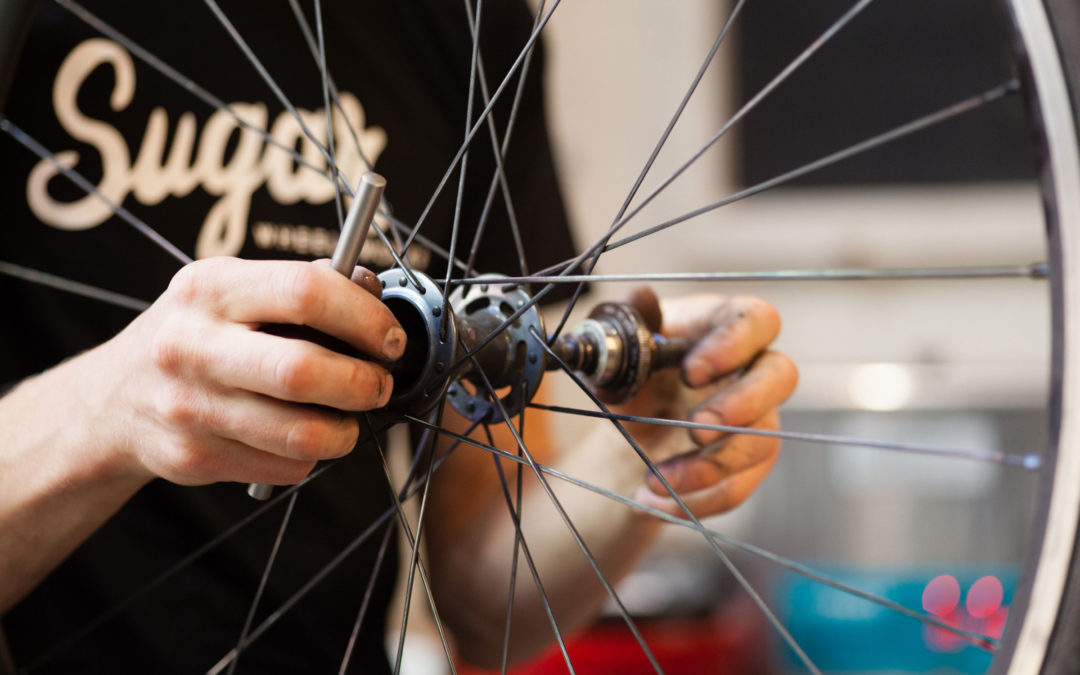 We are excited to offer a scholarship to our special Women's Wheel Building Foundations class!
The upcoming session is comprised of the following classes:
July 10 from 9am-5pm
and
July 11-13 from 6pm-9pm

This class is an intimate, hands-on setting with just five students at a time taught by Sugar Wheel Works founder Jude Gerace.

No prior mechanic experience needed. The class covers instruction and parts are offered at a 20% discount if you want to take the wheels home with you. All spots in the class are reserved for scholarship students.

Participants must be willing to commit to all days of class and must be 18 years or older.

Apply for a scholarship using the form below. Please spread the word!
DEADLINE: June 5