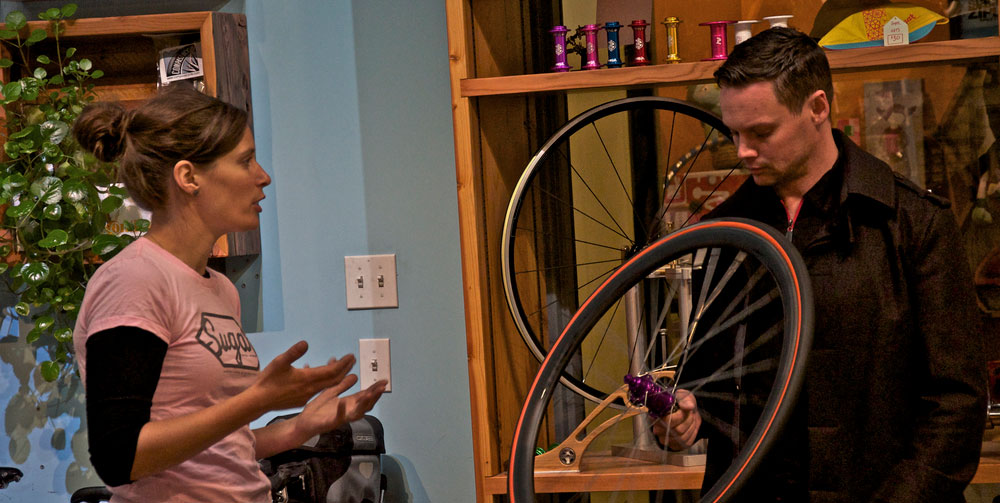 We're going to build you the best wheel possible, but first, let's talk about what you want!
Much like the name implies, the hub plays an important role at the center of a wheel, which is why it is often the first aspect we take into consideration when building a bicycle wheel. The hub is the heart of the drivetrain!

At Sugar Wheel Works, we always want to make sure that the hub and the cadence of the rider are a match made in heaven. But there are other considerations we must take into account, such as price, aesthetics and maintenance. That's why we take time to find out what the rider wants the end result to be, what is the dream scenario and what is the budget. Only after having this information can we move forward to create a beautiful handbuilt bicycle wheel that's not only fantastic, but also perfect for the rider.

Some hubs engage faster, others are quieter. Some have color options and others are easier to maintain. While no hub is universally perfect, we can usually find one that's perfect for the project.

Most people know that the process of building a wheel takes time, but the lovely conversations around what type of wheel to build also takes time. We value the time our customers take to share their thoughts and dreams with us. It is only through these conversations and their input that we are able to do the good work we do at Sugar Wheel Works.