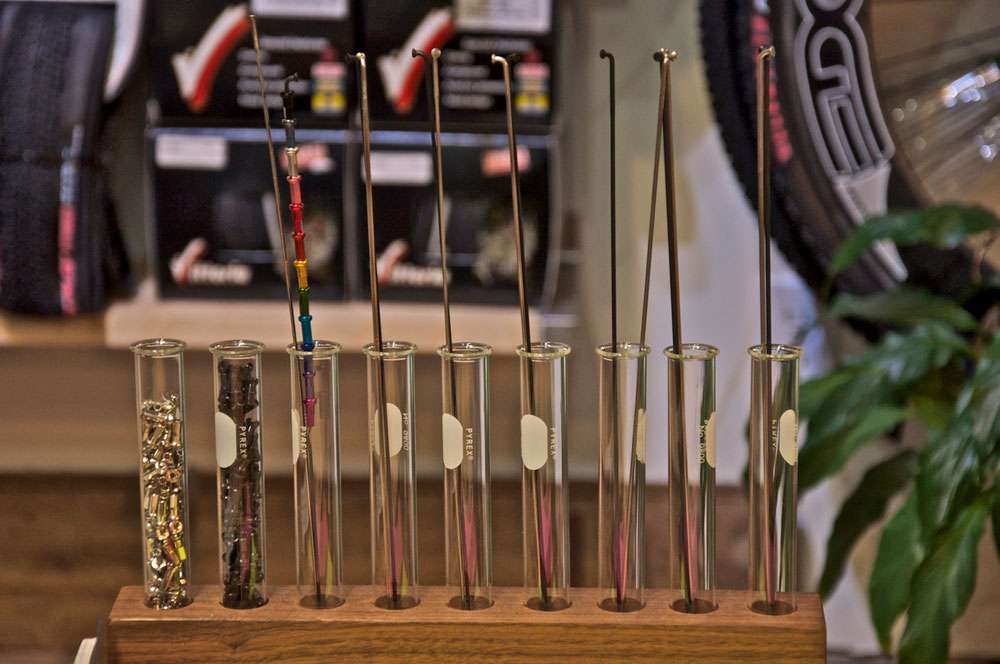 Just like our riders, not all spokes are created equally. Not all spokes are created equally.
At first glance, to the untrained eye, all spokes look just about the same, other than an aerodynamic bladed spoke. But at Sugar, we select from 7-12 different options (and there are even more out there) for every bicycle wheel we build.asdf

Sapim is one of the leading spoke manufacturers and we have conducted metallurgical testing on these spokes so we can have a baseline understanding of their quality and the vigors they can withstand. And there's even more testing we think could be carried out.

Our first considerations are price and performance. Usually there are at least two or three good options for spoke selection, but they all ride differently. Additionally, spoke selection can alter the price of a wheel set by as much as $100. In most cases, we're going to balance price and performance and talk this through with the customer to ensure we're dialing in this decision.

When you come to Sugar Wheel Works for your handbuilt bicycle wheels, we'll sit down and talk with you about what you want and what we can achieve. Your dreams mesh with our expertise for the sweetest bicycle wheels possible.