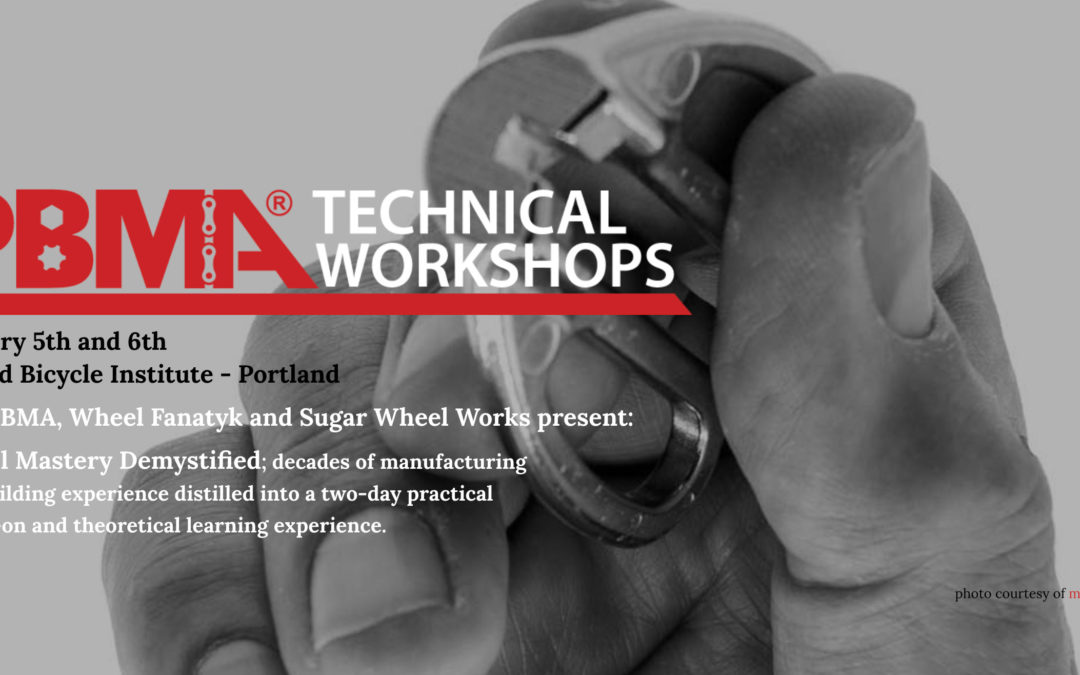 Sugar Wheel Works founder and Master Wheel Builder Jude Gerace joins Ric Hjertberg of Wheel Fanatyk for this incredible technical workshop, presented by the Prodfessional Bicycle Mechanics Association.
Decades of manufacturing and building experience distilled into a two-day intensive for established builders. We will share tools, techniques, standards and examples that took us too many years to find. Hard data on what works in wheel building is seriously scarce, but a lot of that information is in the instructors' heads. This workshop is a rare opportunity to learn from the best.
The workshop takes place at United Bicycle Institute in Portland.
PRO TIP
Use code "Sugar" to save $50 on the class.