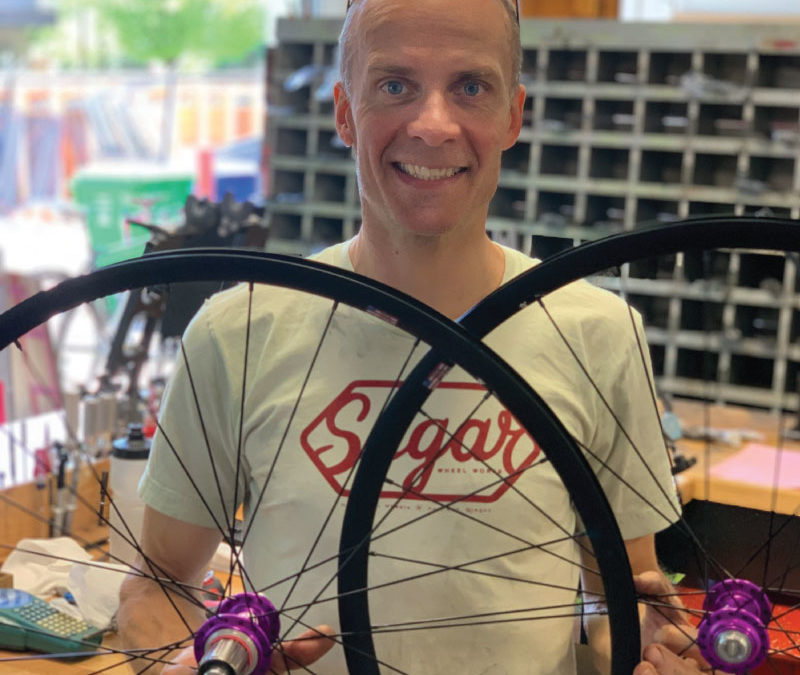 *Wheel builder Nick Sande not included
FREE ONLINE SWEEPSTAKES – We're celebrating our 10th Anniversary by giving away a free wheelset!
It's easy – you don't have to be present to win.
It's free to enter.
HOT SPECS! Astral Wanderlust rims with a fine White Industries hub. Custom built by Sugar Wheel Works.
Ready for centerlock disc brake bikes in QR or Thru Axle. Compatible with ISO rotors when used with an adaptor.
Entry on May 1-4 only!
The entry form below will be live during those dates.
The winner will be chosen on May 5.