A bicycle wheel is kind of like a suspension bridge: Made out of flexible wires — but once it's built and tensioned just right, it becomes super-strong and built to last.
You wouldn't buy an "off-the-shelf" suspension bridge, right?
We think bicycle wheels should be tuned exactly for you — for your bike, your body, your riding style, your needs. Designed to look how you want them to look; to feel how you want them to feel. And built to keep rolling for years and years. Drop us a line — info@sugarwheelworks.com — and we'll get the conversation started.
SUGAR STORIES
We love to get people rolling on wheels built exactly for them. Check out some of our customers' stories.
WHEELSETS
Here are some of our all-time favorite rims.
Choose your rims as a starting point, and configure with any combination of hubs and spokes.
If you're not seeing a product that you're interested in, fill out the full custom contact form and we'll find just about any parts you desire! 
Full Custom Consultation
Sometimes you just want to talk to someone on the phone about the wheelset of your dreams. Operators are standing by - let us know a little about what you're looking for and let's get down to it. We're talking dream journals, mood boards, you get the picture.
HOW IT WORKS
We make finding your new wheels a sweet experience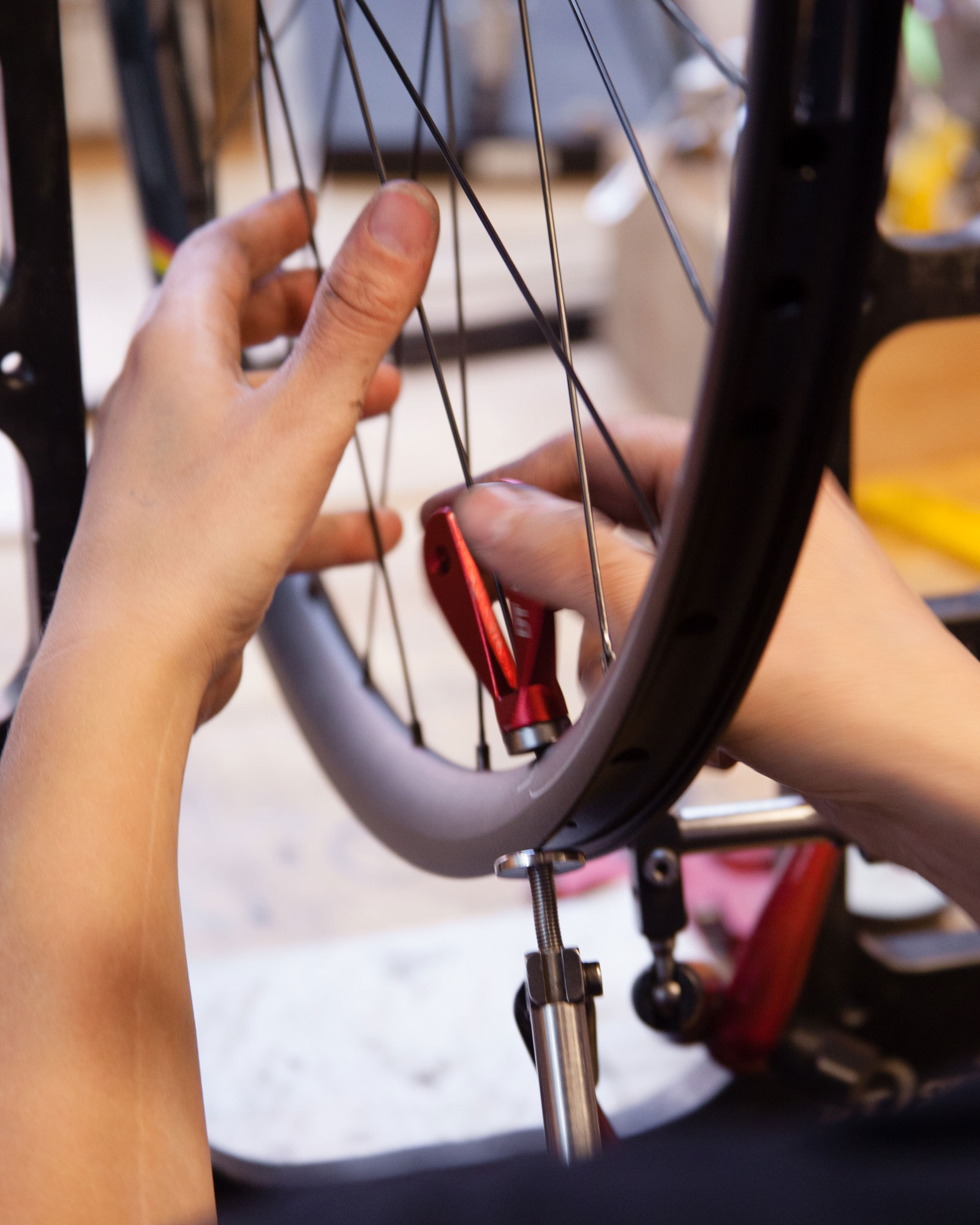 Browse our signature wheels, or fill out the above custom inquiry form. When you're ready, smash that Add to Cart button!
We'll call to finalize the build to go over the details and make adjustments specific to your riding style and needs — ensuring that you get the best possible wheels!
We'll get to work building your dream wheels. We'll coordinate shipping and handling costs and provide an updated ETA.